Cynthia Ruccia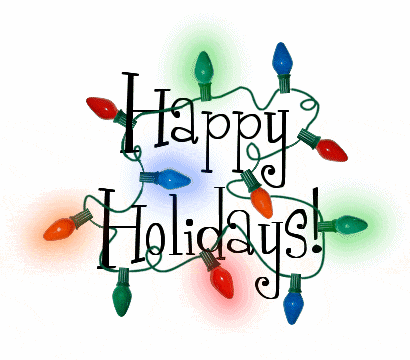 I just want to wish everyone a happy holiday!!! I'm taking a break for the holidays, but I'm looking forward to continuing our conversation about how to get women parity at the top in the new year!! It's been a weird year for women, this 2011. We've seen too much sexism in all of the wrong ways and places, but we've also seen women doing amazing things from a 62 year old Diana Nyad continuing to try to do an
historic swim
with a never say die attitude, to a Hillary Clinton effort to get women in all countries involved in
public service at the highest levels
, to Michele Bachmann running for president and
fighting tooth and nail to make a comeback
.
Our path to women's parity continues to twist and turn. We make a little progress, we then make 3 steps backwards. We sometimes pass through the land of delusion where we convince ourselves that things are better than what they are. We meander through the land of discouragement where we sit down out of frustration because the efforts are "too hard" and we feel tired. We sometimes can't meander at all because of the brick walls and glass ceilings we encounter.
Wherever we are on the path to parity, why not take the rest of the year to recharge our batteries and reflect? The work isn't going away, and we will have new demons and monsters to slay in 2012. We need all of us together talking down sexism when it occurs, helping women develop their self esteem to join us in the battles ahead, and generally getting our own selves out of the way so we can continue breaking new ground.
I'll be getting back into the fray in 2012 with renewed energy, a recharged battery, a sense of adventure, and a positive attitude that in 2012, with all of our efforts, we WILL make progress!!! We WILL break new ground and break some of those glass ceilings once and for all. And if not us----who else is there to do it?
So, enjoy your holidays. Pamper yourself and have fun. The best is yet to come for us in 2012!!!!!!!