Cynthia Ruccia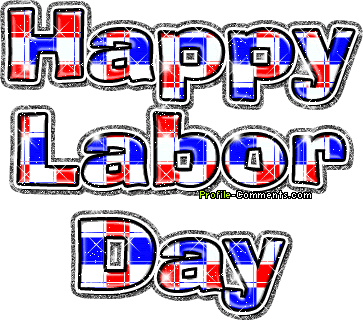 I hope you're having a restful Labor Day weekend. I've been walking and thinking alot about Labor Day this year and what the day means for women. This whole line of thought started with a friend of mine challenging me to consider all of the women who are not engaged in the type of career I am. I am very lucky to be an Independent Senior Sales Director with Mary Kay for 27 years. After spending 15 years as a musician, I decided to go this route so I could make great money, stay at home with my children, and help other women make some of their dreams come true. It has been the perfect combination of factors for me, appealing to all of my professional needs. I have felt very fortunate every single day to be part of a great company that allows me to make a living, put my family first, and appeal to my desire to help women lift themselves up by their bootstraps in a very negative, sexist working world. Oh sure, I've had to put up with the naysayers who don't think this kind of work is remunerative. I have been accused of being in a cult and am always having to answer questions about why my work isn't just a big scam. But once I explain to people that I have won 15 pink Cadillacs, put my children through college, and helped other women to do the same, they shut up and learn a thing or two about this corner of the working world.
But I chose this work as a response to what I saw in the workplace and what I wanted to accomplish with my life. First of all, I decided that I just didn't want to work with men. I wasn't too sure I wanted to work with women either, but I could see that at that time that men were just threatened so much by the idea of women's success that they often blocked our progress at every turn. I saw that our progress was thwarted in subtle ways, in ways that were difficult to overcome. I just decided that if possible, I just didn't want to have to deal with that. And it is still a big problem. For any men reading this piece, I am not bashing all men!!! There are tons of great men out there (and if you are reading this piece, you are most likely one of the good guys!!
See our shout out to all of the good guys
). But you know well that there are still lots of men in a position to block a woman's path, and they use their power to do just that. And honestly, sadly, there are more than a few women doing the same thing.
My next concern was that our society just hadn't figured out how to reconcile the problems with working women (and working families) who have children. We still haven't figured it out. In fact, the solution to that problem has stalled along with all of the other progress we had hoped to make, and it might be that once that challenge is dealt with, some of the other stalled items will disappear. Those stalled items include:
1) The United States ranks #70 in the world in female representation in government
2) Women make 75 cents on the man's dollar
3) We have never had a female president
4) Only 2.7% of CEO's of Fortune 1000 companies are women
5) Only 20% of Board positions are held by women, a number that has declined from a high of 24%
6) 38% of companies in the U.S. have NO women in senior management
7) Only 6 state governors are women
8) Women hold approximately 24% of state legislative positions
Thirdly, I chose my work because I could write my own paycheck and I would get paid what everyone else was getting paid, and there would be no one telling me how much I could earn. And I certainly wasn't going to have to settle making less money than a man for doing the same work.
As I look back, I am shocked that we women are still struggling with the same problems. And I am sad to have to say that relying on political parties and government to fix these problems has been a huge disappointment and just as huge a mistake. If you read this piece about
women's rights becoming hostage to party rhetoric
, the conclusion I've drawn is that we have waited for someone else, government and political parties, to fix these problems. And in the process of outsourcing our most important issues to a third party, we have allowed our basic strength, that of being the majority bloc of voters, to be completely divided. We women are a house divided against ourselves.
One of the most important issues that has fallen prey to our woman-on-woman mud wrestling is that of the choices mothers have in front of them to stay home with the children or to work outside the home. For most women, there is no choice----they must bring in a paycheck. And even for women who can stay at home, viable options must be available in case they must confront a catastrophe that forces them into the workforce-----a divorce, an illness, a death. We women have allowed ourselves to look down on each other based on those choices, and we need to just stop doing that. The left likes to blame it on the right because of the fundamentalist Christians who they claim won't let women work. Well, I do believe that there are those types of arrangements out there, but not in the numbers that the fevered leftist fantasy fears. The right likes to blame it on those hairy legged feminist man haters who burn their bras and won't allow women the chance to express their femininity in ways that they'd like. Although there are some of those types out there, again the numbers are far fewer than what the rightist imagination conjures up.
I believe that there is a silent majority out there, probably 80% of the population, who don't buy into these extremes. The women of this 80% understand that women should have all kinds of choices in their mothering, and that there is no one right way to be a mother. And we need to respect one another's choices, not use them to divide ourselves.
I don't proclaim to know the answer to this thorny problem of working mothers and families and their children. I only know that government solutions aren't going to happen because of the way things are. We need to find a way to come together and think outside the box to fix this problem. The workplace is changing and in those changes we will find some answers. But we surely aren't going to find our answers the old way of having some ideas and then outsourcing them to our politicians. If that were the solution, it would have been fixed by now.
So my real Labor Day wish is that we women stop finding things to divide us, stop letting others divide us using artificial devices to pit us against each other, and use our strength in numbers to come together and find solutions. Once we have found some answers, we need to act TOGETHER to get things done and not count on other people to do it for us. We have all of the brainpower, creativity, and common goals we need. We are lucky enough to live in a country that affords us the freedom to act.We just need to find the will to break away from old ways of thinking and make our world what we want it to be.
Step number one is to keep talking about these things. The old consciousness raising idea from the second-wave feminists was a tremendous tool to make people aware of the problems we faced. It had a viral effect back then and it would have the same effect now. Get your friends together and discuss these issues. Don't be deterred by leftists throwing bombs at the right and vice versa. People who do that just haven't learned how to think differently. But if you give them some new ideas, you never know where those planted seeds will sprout. And people need to be educated!! They think things are better than they are. Show them the statistics listed above!!
Step number two is to call out people for their sexism at every turn. If we don't do that, we will continue to lose our battles and be stalled. People know that sexism is wrong, but we have let example after example slip by uncommented upon because we are scared of the blowback. Courage is required-----but you will find that once you start speaking up against the sexism, you will become accustomed to the reactions you will get and you will know how to handle it.
Third, vote for women. I realize that there will be women who you just can't bring yourself to vote for. Fine, I bow to reality. BUT how about this idea------why not vote for most of the women most of the time. And suggest to the people in your life to do the same. If most of us vote for most of the women most of the time, more women will win and the ripple effect will be exponential. As more women win, people will become accustomed to seeing women running things and it will become much less threatening and much more normal.
So have a great Labor Day!!! As you have your barbecues and get togethers, reflect on the difference you can make for women. Don't ever think that your efforts don't matter. With lots of us making lots of efforts, we can change everything for women here in the U.S. Let's get going!!!!